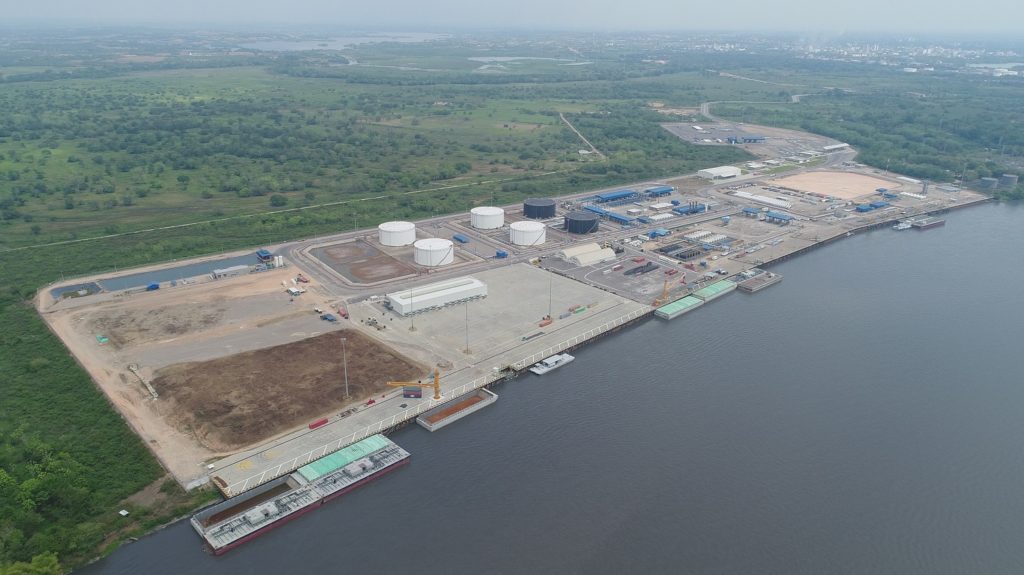 Setec continues its international growth with the acquisition of Gómez Cajiao y Asociados, a leading engineering consulting company in Colombia.
(Photo: Multipurpose river port on the Rio Magdalena, Colombia's most important river).
---
"The integration of Gómez Cajiao y Asociados into the group is part of Setec's internationalization and its development on the Latin American continent, with the activity of Setec Hidrobrasileira in Brazil, this new presence in the continent will allow us to better participate in the regional dynamics and in innovative and structuring engineering projects for the development of the region "said Michel Kahan, President of Setec.
"Gómez Cajiao y Asociados is one of the most reputable engineering companies in the Colombian market; multidisciplinary and independent, it perfectly matches Setec's profile and values. Colombia has great infrastructure challenges ahead.
 We can now count on the recognized quality of the Gómez Cajiao y Asociados engineers associated with our skills, to meet them in the country and on the continent".
About Gómez Cajiao y Asociados
---
Founded in Colombia in 1972, Gómez Cajiao is a leader in multidisciplinary engineering consulting, including i) design and design in BIM methodology, ii) supervision of works, iii) project structuring, and iv) project management, for ports, transport, buildings, water, energy and mines. The company is recognized for its excellence, its ethical practices and its commitment to the country through the transmission of knowledge to new generations and the application of advanced computer tools.