SETEC will participate in the design of lots C2 and C3 of Phase 1 of the London-Birmingham (HS2) high speed rail line in the UK for an amount of nearly 1.6 billion euros.
---
The joint venture partnership consisting of Carillon, Eiffage, Kier (CEK) have been awarded the design and realization of two lots of phase 1, C2 and C3, on the HS2 high speed rail line which will connect London to Birmingham in 2026.
A design joint venture that will bring together the companies Arcadis UK, setec and Cowi will be in charge of design.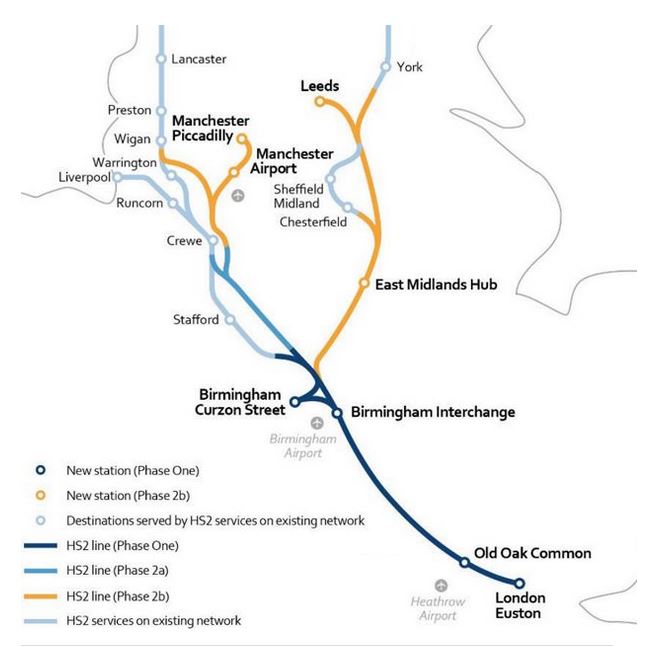 Having realized the design of the Brittany-Pays de la Loire high-speed rail line between Le Mans and Rennes, the high-speed line between Nimes and Montpellier, the Rhine-Rhone high-speed line and the Eastern European high-speed line, setec confirms their position as an Engineering reference in the field of large railway infrastructure projects and their ability to export their expertise onto the international scene.
The design of high-speed lines require the needs of multiple skills such as civil engineering, railway equipment and project management.
The two lots of civil engineering (C2 and C3) are located right in the middle of the traced rail line in the rural area of the Midlands. They will cover a total of 80 km of line for a total amount of 1.6 billion euros (¤£1.4bn). This will include earthworks, structures and reinstalling communications (Toarc), representing a total of 23 million m3 of evacuated materials, 14 viaducts, 86 bridges and over 5 km of covered trenches.
setec will bring to the joint venture their know-how in the field of railways, landscaping, geotechnics, hydraulics, civil engineering works, and landscape and railway integration.