In practical terms, transforming our energy system means making profound changes in energy production, distribution and consumption to reduce the environmental impact, save natural resources and reduce air pollution. This transformation reflects the European commitments set out in France's 2015 Law on Energy Transition for Green Growth. Its objectives include a 30% reduction in fossil fuel consumption by 2030, and a 20% and then 50% reduction in overall energy consumption by 2030 and 2050 respectively. As an engineering company, we are taking steps to achieve these objectives: developing renewable energies, optimizing the energy performance of our projects, and pursuing technological and organizational innovation. Finally, we are developing new approaches to boost our resilience to climate risks.
Managing energy and optimizing art conservation: Georges Pompidou Center – Paris
As the Pompidou Center consumes significant energy, reducing energy costs is a major issue. In addition, the Center must maintain optimal climate conditions to conserve the works of art on display. To meet these challenges, it chose advizeo by setec, the only solution able to reduce its environmental footprint while conserving its art.
In just one month, 80 connected objects were installed to monitor energy consumption and climate conditions in the exhibition rooms (temperature, humidity and heating networks). An energy audit was carried out by our Energy Managers to determine the main forms of consumption and implement a suitable action plan. With the advizeo by setec application, on-site teams are notified as soon as a climate variation is observed, enabling them to act quickly. This system has limited the risk of damage to the art, while controlling energy costs.
PROJECT KEY FIGURES
11% energy savings generated
80 connected objects deployed
24 improvements proposed, all with quantified energy savings
ROI achieved in under 10 months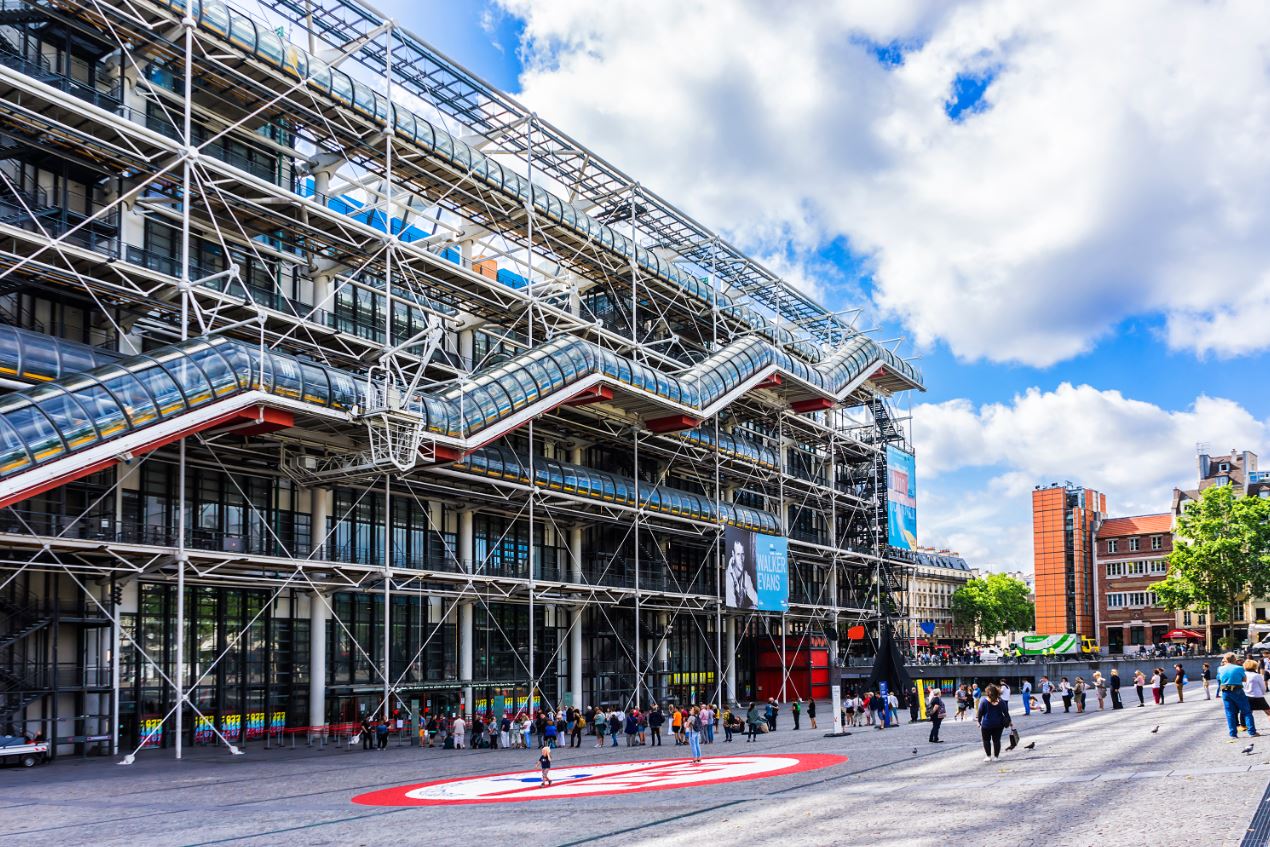 Cool islands to offset urban heat islands
Amid growing awareness of the impact of global warming, efforts to mitigate heat islands have become a priority for urban open spaces, such as squares. Climespace, a subsidiary of Engie focusing on the city of Paris's sustainable development approach, asked setec to comprehensively design summer street furniture to respond to this public health and comfort issue.
The concept developed through successive prototypes attempts to meet the challenges with a scalable self-supporting modular structure that can be adapted to sites of varying size and scale. The basic module consists of a larch openwork roof, supported by a slender tree-shaped steel structure. The mast is anchored in a fiber-reinforced concrete base that stabilizes the whole structure and prevents it from overturning thanks to its weight and hold on the ground. Cladded in wood, the base offers various seating configurations. During the hottest heatwaves, the base is cooled by ice water taken from the Paris urban cooling network, which uses the Seine River. In combination with the shade from the roof, this system provides cool air to residents during heatwaves. The pavilion is designed to be installed and dismantled quickly on several sites in the summer.
Cool island in a two-module configuration on the forecourt of Gare de Lyon in summer 2018. © V. Baumann